Vin Clair Tasting:
I have had the pleasure to be part of a 'Vin Clair' tasting on several occasions with the worlds most respected 'chef de cave' Régis Camus at the Champagne House of Piper-Heidsieck & Rare. Along with Dominique Petit (now retired) at Pol Roger, Cyril Brun at Charles Heidsieck and more recently with Émilien Boutillat at Piper-Heidsieck.
I recognize clearly how honoured I am to have been invited to numerous 'vin clair' tastings, as they are something very few wine enthusiasts, even winemakers and wine-writers ever get to experience.
So, what is a 'vin clair' tasting? – 'vin clair' means still wine, the still base wines of Champagne, the numerous different vineyards, and parcels of still wine produced after the primary / first alcoholic fermentation and malolactic fermentation. Are tasted individually and their personality and character are recorded - as they will make up a 'préassemblage' – the blended still wine that will make up 85% of the still Champagne. This tasting and blending *(with the addition of at least 15% reserve wine) can take several weeks due to the high level of acidity and complexity of the process. These préassemblage wines will be blind tasted several times before deciding upon the house cuvée (final blend) ready for the secondary fermentation (the creation of CO2 the bubbles and house style) inside the bottle.

Personally, I find the crafting of a non-vintage Champagne the most interesting. As with a vintage year, the base wines for say a 'millésime' Champagne will be selected to reflect the character of that one single growing season, a declared vintage year. Whereas with a non-vintage Champagne - you are aiming to recreate the 'house-style' from all the climatic variations that each vintage brings, blending the three primary grapes (Pinot Noir, Pinot Meunier and Chardonnay) that you have grown across hundreds of sites, and combining reserve wines from different years (hence the name non-vintage).
I won't be sharing any detailed notes because Piper & Charles Heidsieck for example source and blend from over 100 vineyards and Pol Roger from more than 60 sites. So to try and to make sense of each individual wine that represents just a small percentage of any final cuvée would be a task.
In simple terms - a 'vin clair' should be intrinsically out of balance. If a base wine is to achieve harmony and balance after the second fermentation, with its additional lift in alcohol, the production of CO2 gas, and then a dosage of sugar, it is obliged to look like a 100 different jig-saw pieces waiting to be connected before the process starts.
I have had the unique honour to taste these base wines with arguably the best 'chef de caves' in Champagne taking me through their 'still wines' right in front of us. To be able to talk through all the different nuances of each vineyard with Régis and discuss how each will connect, support and work with the other is to say the least - are some of the best times in my wine career.

The first point you learn - is try not to look for the best, I suggest you stand a better chance of finding the wines that you like least. When tasting 'vin clair' wines, it is the raw core characteristics, such as structure, weight, and acidity that you should look for, rather than more specific flavours, which should/will be far more embryonic than in a normal fermented still wine.
The first fermentation of a sparkling base wine is by necessity far more crude than the normal fermentation for a typical bottled still wine. In most 'vin clair' tastings I have done, most of the more specific aspects of fruit, elegance, finesse and potential complexity that demonstrate the promise shown by a young still wine are not usually present. But there lays the skill of the 'chef de cave' being able to see the future and how they will come together in 3 - 5 or more years.

But with all the samples that I have worked through, you can feel and taste the subtleties that will make the unique style of Piper Heidsieck, Rare, Charles Heidsieck and Pol Roger Champagne. Quite often I will have the current NV Champagne expressions to compare with when working through these 'vin' clair' samples.

In 2019 Émilien Boutillat and I spent some time working through a 20 year heritage tasting of Piper-Heidsieck 'base wines' and assemblage wines, along with finished wines. An incredibly insightful experience - you cannot simply condense and put into just a few sentences what I learnt.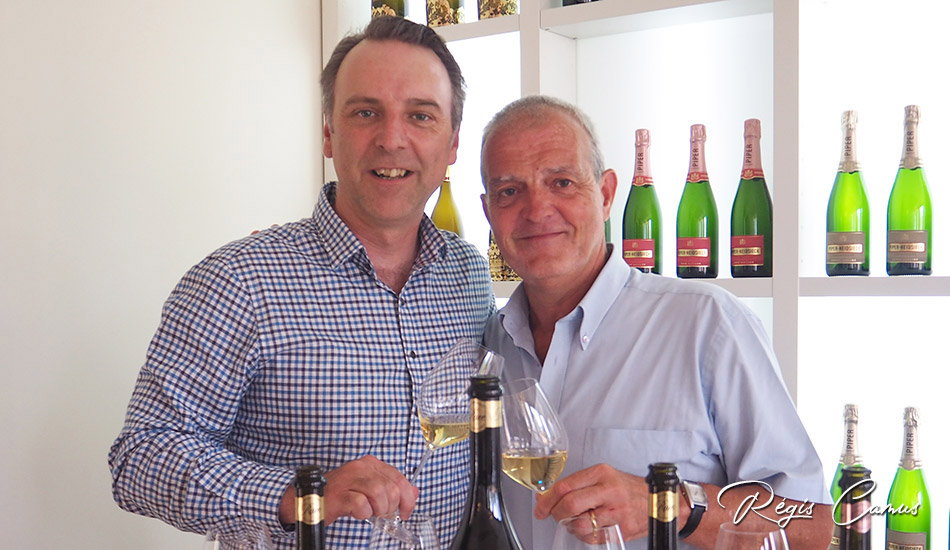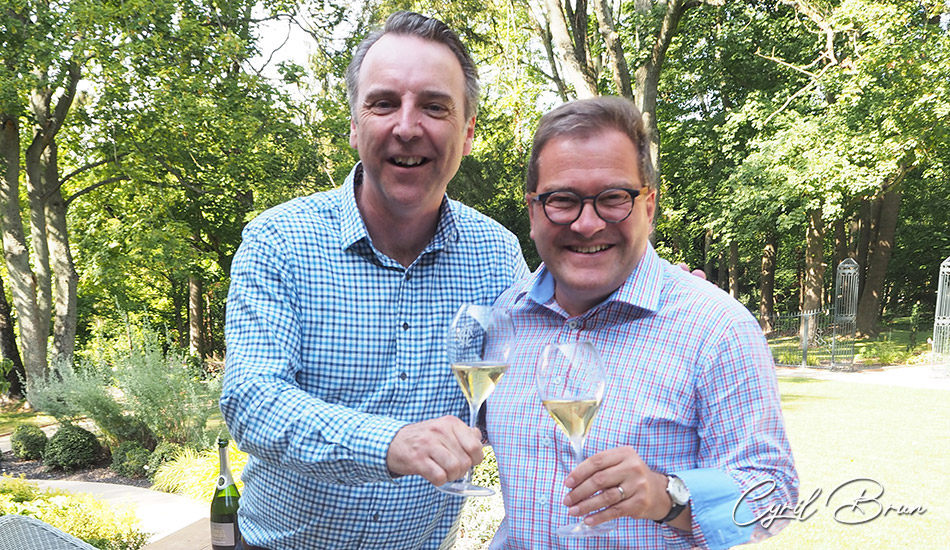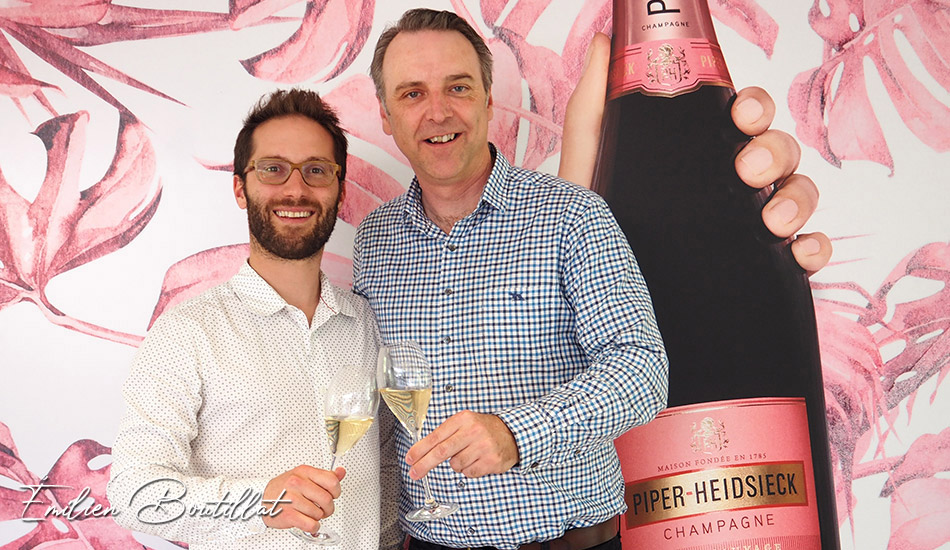 I have had the honour of knowing Régis Camus, Dominique Petit and Cyril Brun for a while now. But it all came together for myself with Régis back in 2009 when he guided me through one of the most extensive and insightful 'vin clair' tastings. An experience that made my years and study of Champagne which started in the mid 1990's when I had the pleasure to have a private tasting with the late Christian Pol Roger in Epernay. After talking together I found clarity in the process - creating harmony and something greater than the individual parts involved. Régis fine-tuned my focus that has served me well when tasting wines across the globe.
It takes a special skill and intuition, even a sixth sense to craft a 'gout de maison' - house style. As it can take two to nine or even more years until the final wine is released, so an understanding of how the wine will developed inside the bottle during this time, so the finished Champagne has the desired house signature. This means that any long-time customer of a champagne house non-vintage should not be able to differentiate two bottles from two different years.
It must be made clear - the unlocked doors, the unparalleled assess and opportunity shared by all when I visit Reims and Epernay are exceptionally rare - and that is possibly the understatement of the century.
For example, this is not a regular habit for Régis - plus one key detail when tasting at this level of disclosure - the whole experience is in French - vous devez comprendre le français. Plus there is nowhere these insights that Régis shares are written down. So I make the most of these one-on-one opportunities.